Thank you to the following individuals and organizations who have made donations to our growing vision.
* Jodi Creasap Gee
*Marion Noon Kiwanis
*Arlene Binns
​*Main Squeeze
*Real Living Generations Reality
* Matt & Cassie Griffiths
*Alan Creasap
​*Cass Sissler
*Modern Woodmen
​*Women's Business Council of Marion
*Marion Community Credit Union
​*Marion Noon Kiwanis
​

​
​


Where learning meets play!

At The Explore-It-Torium of Marion our goal is to create a sustainable 501(c)3 organization that will provide hands-on interactive exhibits and programs. We will engage families in learning through play, promote diversity, inspire creativity and empower children with a Can-Do attitude.
Possibilitarian
"Become a possibilitarian. No matter how dark things seem to be or actually are, raise your sights and see possibilities - always see them, for they're always there."
We are definitely possibilitarians here at the future Museum. Without an optimistic outlook this would be a daunting task. But, we prefer to look at each step as a challenge to overcome and then move on to the next one. The possibilities are endless! Come get involved!
​
​Why a Museum for PLAY?...
​Play benefits cognitive, social, emotional, and physical development. Children learn cognitive skills such as creativity, problem solving, mathematics, and language. They learn to negotiate social relationships, regulate their emotions, and control their own behaviors. Play also fosters the development of fine and gross motor skills. When play is child-directed, children are motivated to engage in opportunities to learn.​
Thinking of snail mail, drop us a line at :
EXPLORE-IT-TORIUM * P.O.Box 323 * Marion, OH 43301-0323
Powered by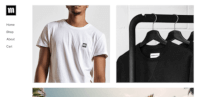 Create your own unique website with customizable templates.